I've been ill and unable to make my sproutlet's lunches, but how would you like to see some lunches they've packed for themselves?
If you follow me on
Facebook,
you may have seen the
Made by Mia Bella
album I created when my biggest little girl Bella, age 9, asked if she could make her own bento lunches sometimes! Yay! Here's one she packed Thursday or Friday:
Bella packed her favourite,
EasyLunchboxes,
with cheese quesadillas, Fig Newtons, and red grapes. She chose flower picks and cups to decorate and cut some flower shaped Newtons too. Not shown are her drink - water in her usual Nalgene bottle, and her snacks - a Fiber One Chewy granola bar & a Sun Rype fruit leather bar, but I didn't catch the flavors.
Good choices, and cute too - well done, my girl
✿
This lunch is linked to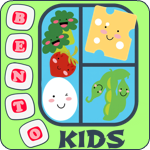 Like the our EasyLunchboxes? Get some!
And the Mini Dippers, and the cookbook too!