In consideration of my being sick with a cold, my Bella made her own lunch yesterday & today. Such a sweet kid. She packs a pretty sweet lunch too :)
Yesterday, Sea Creatures:
Today, Panda Party!
Both
EasyLunchboxes
contain a whole grain energy bar, whole grain Fig Newtons, spiced almonds in
EasyLunchboxes Mini Dippers,
grape tomatoes, & cantaloupe. She chose all the ingredients & accessories herself, I only took the photos. Fruit, veggie, protein & grain, well done my girlie!
Linked to: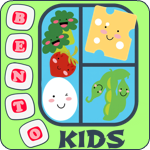 &
Some stuff used to make these lunches: