Bella's lunch has a few cute details inspired by the faceplate of her
yubo lunchbox
- blossom & star bento picks through the cheese & tomatoes, and silicone cups that match the fairies' colours separating them from the carrots & cucumbers. A fairy sticker decorates the bottom of her jell-o cup :) This was a hastily made lunch with nothing particularly creative about it yet all 3 girls oohed when they saw it
♥
To make up for amping up the cute factor on Beanstalk's
Earth Day lunch,
I kept the next one plain & simple. He asked for apples & a Clif bar in his
Laptop Lunch
and I added Veggie Sticks & grapes. "Don't make it cute!" he reminded me grumpily, and just for that I added a
Lunchbox Love
note :)
Pickle's peanut butter sandwich was going to be a tic tac toe, before I realized that would mean nothing to him since he's not familiar with the game! He likes squares though, so I'm sure he was happy enough with it as is.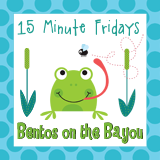 Some stuff used for these lunches: